The impossible is only something that hasn't been done before
nihil alivd quam res non ante acta impossible est
Hazlitt's
At Hazlitt's, our philosophy is simple. We have set out to create the kind of accommodation we ourselves would love to find in the heart of one of the world's great cities. Civilised surroundings; old fashioned hospitality; friendly efficient service; a location away from the roar of traffic, but within a very short walk of the most important attractions.
visit site
The Rookery
The Rookery is located in the smart, creative Clerkenwell, the "Soho of the East". Quietly located a short distance from Farringdon, near to the Barbican, St Paul's and The Tate Modern, the only remaining early houses in Peter's Lane have been repaired and extended to create our delightful boutique hotel.
visit site
Batty Langley's
An unusual name, we admit, for a most unusual small hotel. Batty Langley (1696 – 1741) published handbooks designed to help inexperienced clients plan their Georgian houses and gardens "in the most Grand Taste". He would be proud of his handiwork in this quiet, civilised and, above all, characterfull small hotel.
"Quirky" boutique hotel listed as one of London's six best by Conde Nast Traveler - Gold List 2017
visit site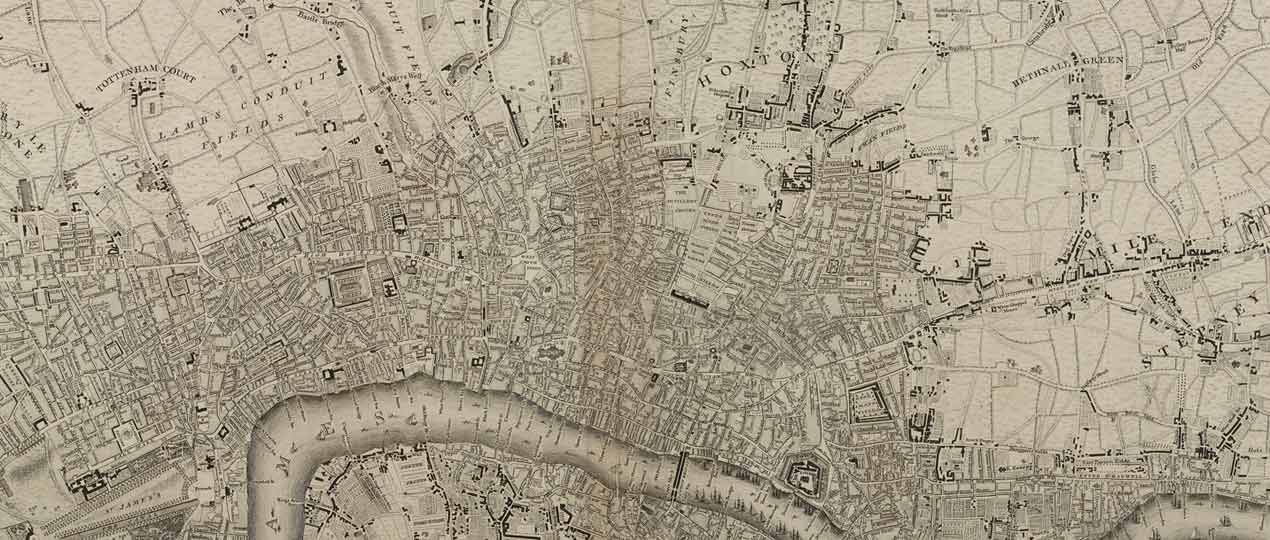 This map dates from 1741. Georgians didn't have GPS, and many street names have been altered, but we thought you might enjoy navigating Old London. To find us in reality, just click on the icons to go to Google maps.
John Rocque plan - Collage / City of London